When I listened to the edit of 2 PR's, a Blackman and A Dominican "Do It Properly" I knew Morales was onto something bigger than running my Record Pool (For The Record). So I fired him, hired a new Pool Director and entered the management game. After a short period of time, we agreed that with my nose for business and his growing mixing/editing skills... enough said; "Def Mix Productions" was born. It was 1987.
Soon after, Frankie Knuckles returned to New York after spending considerable time in Chicago establishing what would become the "House Music" sound. I introduced him to David... Frankie discovered Satoshi Tomiie in Japan... Hector Romero, a young D J from the Bronx opened for David at the Red Zone , Bobby D'Ambrosio, Lord G and others contributed their names and skills to what was to become the "Def Mix Sound".
Most of the innovations and the way we would conduct business were never planned. In my short remixing career with Larry Levan, I learned that I had absolutely no talent for creating music, but I sure knew a good vocal level when I heard it. By teaming the boys up with top of the line engineers John Poppo, David Sussman and Hugo Dwyer and musicians Peter Schwartz, Terry Burrus, Eric Kupper, Paul Shapiro, Peter Daou, Kelton Cooper, Bashiri Johnson, Steve Thornton and vocal maestro Danny Madden, not only would the hits follow but the guys would get a great education.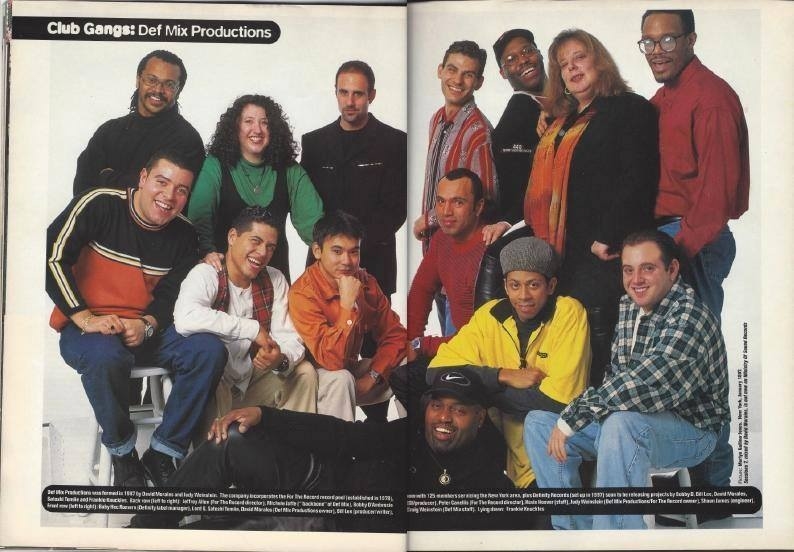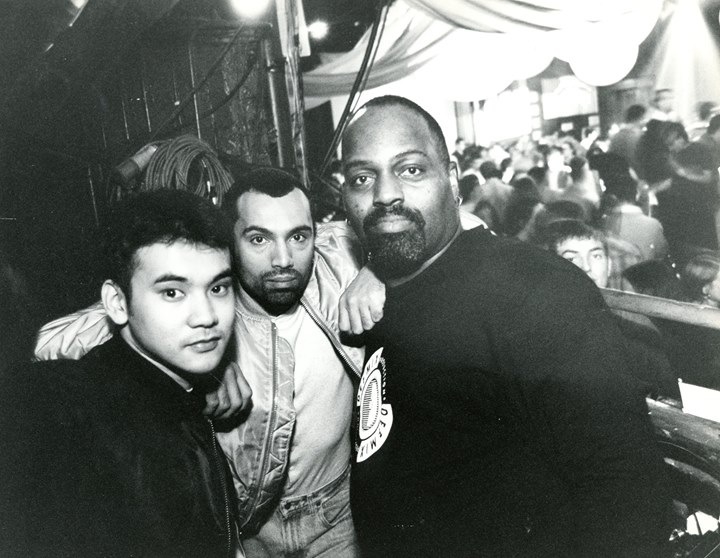 I fell comfortably into the role of executive producer and manager. I recognized that the "Remix" was no longer just an extended version of the "Original", but a reproduction worthy of its own credit and compensation. For the first time a DJ/Remixer w as afforded "Remix Produced By" as a credit, which then begat a "Producer Royalty"... which in some cases commanded a "Publishing Share"... which then produced a Grammy each for Knuckles and Morales.
As the business has reinvented itself where anyone can create a track in his/her bedroom, quality still abounds. Satoshi, an accomplished musician has incorporated the Def Mix sound that he co-created into a successful indy label... "Saw Recordings". Satoshi along with Hector (who I consider our cross-over DJ, because no style of "House" gets by him!), nudged Def Mix into the 21st century.
As I reflect back and contemplate the future, what I am most proud of is our longevity, loyalty and love for each other. Def Mix is more than a brand or style. Def Mix is my home.
Live long and prosper.